Max Starkloff, Representative Richard Gephardt, Colleen Kelly Starkloff, and Jim Tuscher stand together downtown in the shadow of the St. Louis Arch. Gephardt holds aloft the torch from Spirit of the ADA Torch Relay.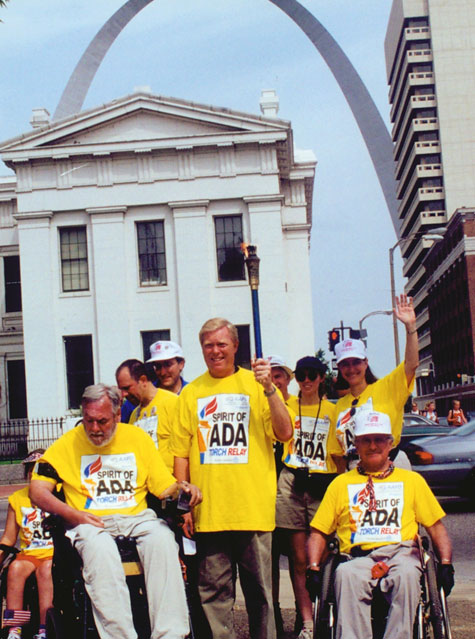 Courtesy Of Max And Starkloff-Starkloff Disability Institute
In their own words
Those with disabilities share their personal stories.
Opening more
than doors
Browse images and artifacts.
Missouri History Museum exhibition
Americans with Disabilities Act: 20 Years Later.
June 26, 2010
to Jan 8, 2012