A gathering of 7 people in the backyard of Gini Laurie, several of whom are wearing turtle shells, mobile respiratory devices that attach to the upper abdomen to aid in breathing.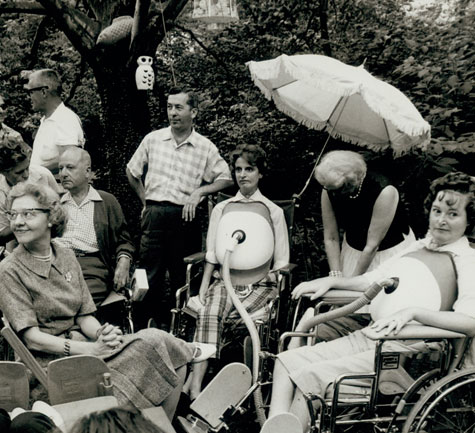 Courtesy Of Post-Polio Health International
In their own words
Those with disabilities share their personal stories.
Opening more
than doors
Browse images and artifacts.
Missouri History Museum exhibition
Americans with Disabilities Act: 20 Years Later.
June 26, 2010
to Jan 8, 2012