Poster from the Red Cross with an American Flag and a soldier who has had one leg amputated. The words read "Facing the Future: Uncle Sam offers training to every man disabled in the service. See that your man takes it. Ask the Red Cross."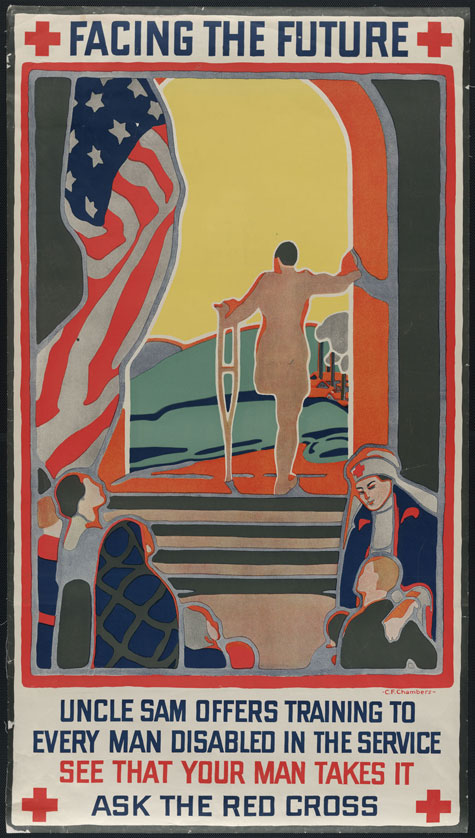 Courtesy Of The Library Of Congress
In their own words
Those with disabilities share their personal stories.
Opening more
than doors
Browse images and artifacts.
Missouri History Museum exhibition
Americans with Disabilities Act: 20 Years Later.
June 26, 2010
to Jan 8, 2012